Inspiring the Engineers of Tomorrow
To celebrate our commitment to gender balance, Schlumberger has been hosting Women & Technology events across the globe.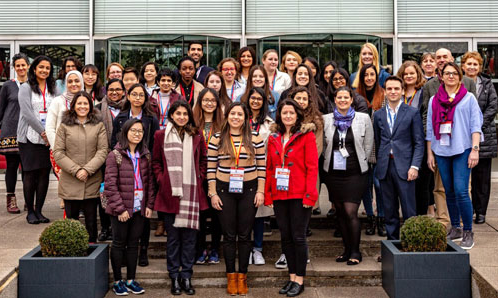 Our most recent events saw female engineering students work together on interactive case studies, network with senior managers and employees, and gain an industry perspective on how to build successful careers at Schlumberger—from opportunities to work around the world, to learning alongside the most multi-cultural group of experts, and supervising their own teams within the first year of joining us.
Carol, a student attending our UK event, said "I had a very good experience and a great time. I enjoyed learning about the technology and developments inside the company and the people who work there. I can see myself working at Schlumberger." With Juliane, another attendee adding, "I didn't know there was so much more to the industry."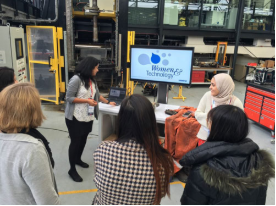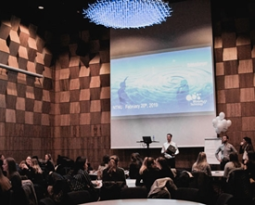 The students enjoying a tour of our Cambridge Technology Center An interactive session at our Norway Women & Technology Event
Schlumberger also hosted a live and interactive chat session with Leila Hamza, human resources director, Wells, who joined the company as an intern in Artificial Lift, and within 10 years traded high-tech pumps for people. Almost 100 students from over 25 countries came together to hear Leila's story, and have questions on navigating both their professional and personal lives answered. "The live chat session was very interactive and I appreciate Leila's candid responses to questions. It left me feeling inspired," said Sara.
Devan Raj, recruiting and learning manager, says, "These events have been a great success, and we hope they have helped to inspire students to seek out the adventurous, challenging, and high exposure roles that we offer."
"I truly believe that people are Schlumberger's best assets. The strength of Schlumberger is having the depth and breadth to build diverse and high achieving teams based on performance, not gender. Schlumberger supports women at every stage of their career."